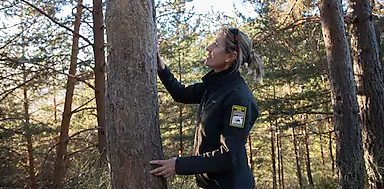 Responsible Wood has issued PEFC's guidance for chain of custody auditing of PEFC certified companies affected by restrictions due to COVID-19. The organisation says that due to the spread of COVID-19 worldwide, travel and medical restrictions are affecting auditing activities. Source: Timberbiz
The main methods to ease the consequences of travel restrictions are the implementation of remote audits, and where this is not sufficient, the extension of time periods affecting the certificate.
This guidance is based on IAF documents and the recently revised PEFC requirements for certification bodies operating chain of custody audits: PEFC ST 2003:2020.
This guidance enters into force and can be applied by certification bodies from the day of its publication (10/03/2020) and is applicable until PEFC Council revokes the guidance.
The document provides general procedures for the application of this guidance, as well as specific rules for initial and re-certification audits, surveillance audits and verification of corrective actions.
Full details can be found at https://cdn.pefc.org/pefc.org/media/2020-03/a3d877be-14af-4190-91c0-f5bbc7edf44a/acaf7895-3e09-5586-b2e1-b76d9cee35fc.pdf.
Meanwhile the Forest Stewardship Council has published a derogation that allows certification bodies unable to conduct on-site audits to either postpone the audit or replace it with a desk audit.
Internal auditors of group and multi-site certificates will soon be given similar options.
The FSC says it is aware that desk audits cannot fully replace on-site audits, but see this derogation as justified in the current situation
"Our priority is to protect the health of staff of certification bodies and certificate holders, and to support global measures to minimize the spread of the virus," the organisation said.
"To mitigate the difference in audit intensity and enable us to monitor the situation, we are setting up additional reporting requirements for the certification bodies.
"With the flexible audit options, we aim to assure certificate holders that they need not be concerned about losing their certification status because auditors and staff are unable to conduct on-site audits in these challenging times."
Additional information can be found in the FSC derogation (FSC-DER-2020-001). This derogation is valid to 31 December.
Questions should be directed Stefan Jensen, FSC Policy and Standards Manager, at [email protected]